Shane's 40+ year journey as a musician, songwriter, performer, engineer and producer has had some diverse and unexpected stops along the way. His accumulated experiences were all essential in order for him to eventually create the tightly crafted songs and warm 70s-inspired sounds of "Late Bloomer Baby Boomer".  
Shane's musical passion crystallized during his years as a student at the University of Miami, where he earned his B.A. in Music. His classmates included guitarist Hiram Bullock, bassist Mark Egan, vocalist Phyllis Hyman, guitarist and Dixie Dregs founder Steve Morse, and Grammy winners Bruce Hornsby, Pat Metheny and Jaco Pastorious. While at U of Miami, Shane met Ward Camp and a musical partnership was born. Post graduation, they formed Bad Sneakers and performed 200+ nights per year up and down the East Coast in venues from Washington D.C. to New York.  Over their seven-year career, Bad Sneakers produced, recorded, and released three albums on their own label.  Their debut album "Sneak Attack" was named Best Album of 1983 by NYC's Paper Magazine.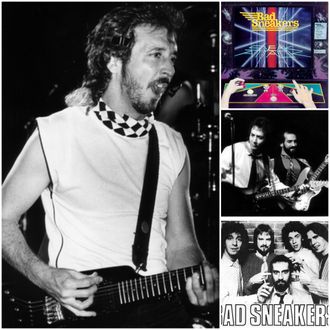 Bad Sneakers
Sneak Attack
Beat the Meter
When the band members went their separate ways in 1986, Shane was offered a job in New York at Calliope Studios, which was building a reputation as Manhattan's most exclusive studio for top tier hip hop musicians. Shane was inspired and impressed by the harmonic anarchy, irreverent approach and "accidental musicality" (as he describes it) of the rappers with whom he worked. The word spread around town about his engineering chops and uncanny ability to recreate the sound of sampled tracks. Soon he became the go-to recording and mixing wiz for some of the most influential and important artists of 90s New York hip hop – including De La Soul, A Tribe Called Quest, Queen Latifah, Grammy winners Digable Planets, Biz Markie, Leaders of the New School, Brand Nubians and the Jungle Brothers. His work earned him a nickname, 'the Doctor' and a wall full of gold and platinum Recording Industry Association of America awards as a producer, mixer, and engineer as well as a publishing deal with Warner-Chappell Music.
In the late 90s, Shane developed some instrumental tracks based on the sounds of hiphop and christened it "JeepJazz". He ultimately produced three JeepJazz albums which led to another publishing deal focused on writing, performing and producing instrumental music for usage in television and film. Noteworthy placements of his tracks include SNL, "In Living Color", "Oprah", PBS, NFL Network, NBA, MSNBC, A&E, Biography, Showtime, VH1, "Trading Spaces", Bravo, Nickelodeon as well as several independent films and TV programming on media outlets in the UK, Europe, Japan and South America.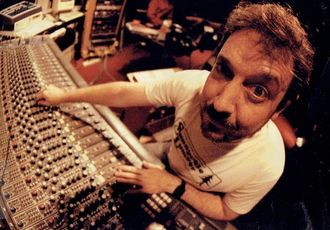 In 2002, Shane took a break from the music business to develop his other passion, technology and computing. He became a systems management SME and technical architect, specializing in Altiris software. In this capacity, he wrote several "Altiris Cookbooks" on how to use the product to effectively manage large numbers of networked computers. In 2014, he joined Servicenow, a dynamic web-based platform built for the cloud, specializing in IT Service Management. But something was missing... and that something was music. 
In 2016, Shane began writing and recording once more. Only this time it was to be the kind of songs that inspired his love of music in the first place. Slowly at first, he picked up the guitar again and found some like-minded musicians to jam with, bassist Kenny Esposito and Johnny DeVita on keyboards. He rekindled his lifelong passion for the music of Todd Rundgren, Steely Dan, James Taylor and Billy Joel and began assembling the songs for an album. 
Shane performed all of the drum, vocals and guitar parts, with help from some special friends: Dave Arndt on trumpet, Matt "Shooby" Schoenebaum on sax, Randy Coleman on bass, the great Mr. Johnny Neel on organ, Steve Myerson on piano and fellow Bad Sneakers alumni, Marc Moss on mandolin and slide. 
"Late Bloomer Baby Boomer" is his debut solo album.